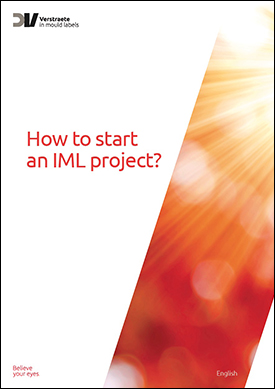 Verstraete IML, Maldegem, Belgium, a provider of offset-printing labels on polypropylene for injection molding, blow molding and thermoforming, wants to make things convenient for its customers.
Its whitepaper, "How to Start an IML Project," sums up all of the important information needed, ranging from a detailed listing of all services available to an extensive overview of all stages of the ordering process. These include five essential steps to take, including product design, label development, label testing and validation, artwork design and production.
To request the whitepaper, visit https://www.verstraete-iml.com/en/content/white-paper-request?dlt=How%20to%20start%20an%20IML%20project. For more information, visit www.verstraete-iml.com/en.