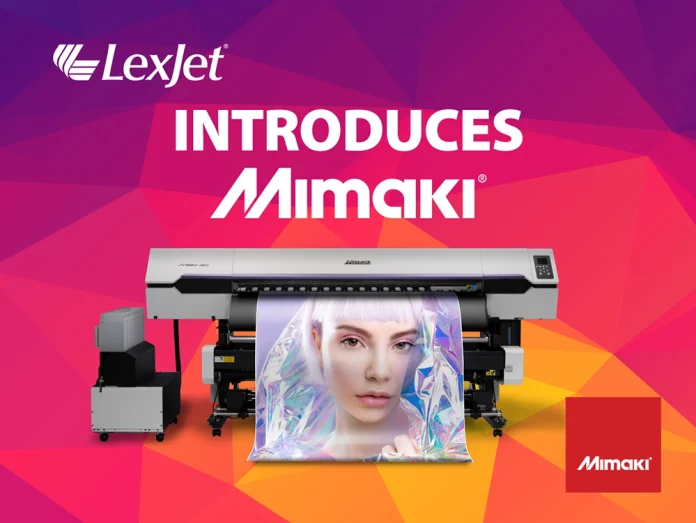 LexJet, an S-One Holdings Company based in Sarasota, Florida, and distributor of wide-format and grand-format equipment, supplies and materials, has announced a new partnership with Mimaki USA, based in Suwanee, Georgia.
LexJet will carry the full line of Mimaki printers and consumables. Included in the lineup are the two flagship models introduced in the 330 series – the JV330-130/- 160 and CJV330-130/-160. The Mimaki portfolio includes more than 50 products that provide a total workflow solution for the sign graphics, textile and apparel, as well as industrial and 3D markets.
Learn more at www.lexjet.com or www.mimakiusa.com.