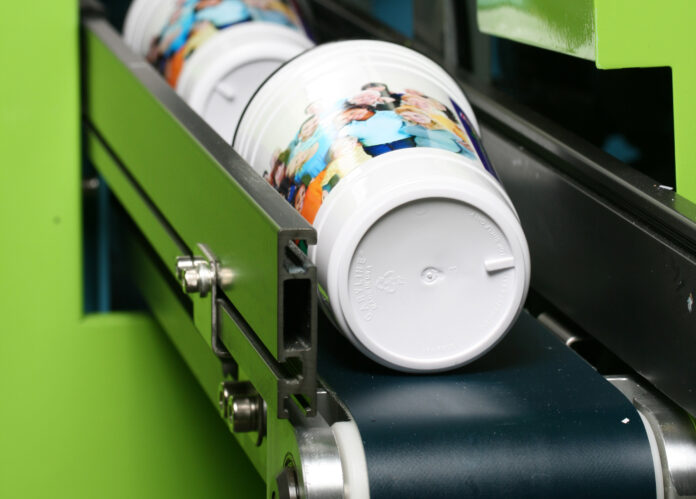 by Jeff Peterson, editor-in-chief, Plastics Decorating
Direct to plastic (as well as glass) cylindrical printing/decorating has grown rapidly in recent years. There are a variety of reasons and drivers that has fueled this growth – including increased competition by brand owners to stand out on the shelf or in a crowd; increased technologies in colorful printing options, offering brand owners more choices; cost savings through the elimination of an applied label and better inventory control; and sustainability concerns where printing direct on the cylindrical container or cup eliminates the removal of a label in the recycling process and creates a smaller carbon footprint.
AWA, which released a report in 2020 on Direct Digital Print Technologies for Container Decoration, provided the following information as it applied to digital printing technologies: "It is estimated that the substitution of labels by direct printing technologies will represent the equivalent of 0.5% to 1% or more of the global label market by 2019-2020.1 Driven by further technical innovation and by the investments in equipment development by major manufacturers with existing and respected close links to key markets in beverage, health and personal care, the format will be of growing interest to major FMCG brand owners looking for enhanced levels of brand presentation and promotion while gaining the ability to control its product decoration requirements more fully."
Brand owner and consumer drivers

Brand owners today are looking for any type of competitive advantage for their products on the store shelf. Having the ability to utilize the entire surface of a plastics container, bottle or tube provides additional opportunities for colorful graphics and haptic effects not available through an applied label. "In many ways, direct to container decorating is the silent salesperson for the brand or message being conveyed," explained Paul Bolduc, president of Koenig & Bauer Kammann, Portsmouth, New Hampshire. "Direct to container decorating gives the product the premium look and feel that the brands desire."
"Direct to container decorating has continued to grow as consumers realize they are no longer confined to one- or two-color graphics, but rather can utilize highly trained graphic designers equipped with revolutionary design tools to print multi-colored images on containers," continued Jessica Makrinos, marketing manager for Inkcups, Danvers, Massachusetts. "Any product where it is printed digitally with full-color graphics direct vs. a printed label will ultimately win out on the battle of shelf space."
Another driver for growth with direct to container printing related to the brand owners and consumers is the ability for printers to provide customization with digital inkjet technology. "Because digital inkjet is completely computerized, and tooling such as plates or screens are eliminated, it becomes feasible to personalize or change graphics from one container to the next. This is exciting technology for brand owners and consumers," said Sydney Willis, marketing and sales director for LSINC, Huntsville, Alabama.
Manufacturing and technology drivers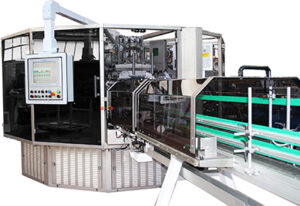 Digital inkjet technology in the plastics container decorating space continues to expand. However, other technologies, such as screen printing and offset, still play key roles. Many factors go into determining what printing technology fits best. There is now equipment on the market that can achieve several processes in one machine. "OMSO can provide machines with features that include inkjet, flexo, offset, hot stamp and screen," commented Scott Frey, managing partner and CEO, OMSO North America, Erlanger, Kentucky. "Advancements and economics of servo and software technologies greatly depend on the customer's expectation of graphics, volume of the project and shape and size of the container."
"At Kammann, we can combine multiple print decorating techniques within one machine, which includes screen printing, digital printing, hot foil stamping and labeling," Bolduc said. "Our machines are engineered to be flexible so, for the most part, choosing specific techniques can be put in our customers' hands."
From the digital inkjet side, the speed of digital has increased dramatically in the last few years, creating more opportunities for digitally printed containers and cups. "Markets that are currently growing in the direct to container area are stadium cups and vessels made from polypropylene and polyethylene," said Makrinos. "Inkcups has developed digital inkjet equipment that offers complete turnkey solutions for all sorts of plastic containers with load, pretreatment, multicolor print, additional varnish and unload, all at speeds up to 600 parts per hour."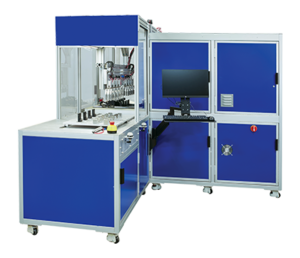 LSINC has seen its inkjet technology grow for all types of plastic container decorations, especially in the promotional product space. "We have garnered a great deal of attention in the labeling and bottling industries due to our flexibility and speed, as well as the ability to work as a protype device and a production engine," added Willis.
Cost savings drivers
One of the biggest reasons that direct to container printing and decorating has seen continued growth in the last several years has been the cost savings realized through the elimination of printing and applying a separate label. "Direct printing is less wasteful than other options," said Frey. "There is no web or core to dispose of and no transportation of printed materials to the molding facility. Direct printing is a one-step, on-site process."
"Global supply chain issues and fuel costs are shifting the manufacturing from overseas to local, which is driving the need for additional manufacturing options that can keep the entire process in one location," added Willis.
Direct printing on containers and cups also helps control inventory that can save costs. This is especially prevalent with digitally printed containers and cups where easy set-up and lower-cost tooling enable printers to keep less inventory on hand and implement a just-in-time process. "Direct to container or cup printing allows the customer to print on demand and reduce back inventory," Makrinos said.
Sustainability drivers
Another reason that direct to container printing has grown has been the increased emphasis on sustainability. Brand owners continue to look carefully at everything that goes into their packaging and are seeking out sustainable options. "The market is feeling the impact of a shift to more eco-friendly packaging options which don't include shrink materials or, in some cases, printed labels and the adhesives used to attach them," explained Willis.
The elimination of a printed paper label – since the printing and decorating are done directly on the plastic container – is advantageous for the recycling process as well. When a plastic container is recycled with a pressure-sensitive label applied, that label must be removed before it is recycled. Direct to container printing eliminates this step. There are other options, such as in-mold labels that can be made with a plastic film to counter this challenge as well, but direct to container printing is another step in providing a more sustainable package.
The future
"Our customers continue to grow and experiment with new and evolving techniques. We believe there are growth opportunities in digitally printed embossing as well as hot foiling directly to the container," stated Bolduc.
"As time goes on, machines continue to get faster and can digitally print with higher up time. The opportunity presents itself to build printing equipment that is both fast and flexible, but not too costly that it is impractical to invest in," concluded Makrinos.
Demand from brand owners, increased technology for all types of decorating processes from screen printing and offset to digital and flexo, potential cost savings and sustainability issues will all be a factor in the continued growth in direct to container and other cylindrical product printing/decorating. The combination of all these drivers is the perfect storm for continued success.
References
AWA Alexander Watson Associates B.V., AWAreness™ Report: Digital Direct Print Technologies for Container Product Decoration 2020, Third Edition, www.awa-bv.com