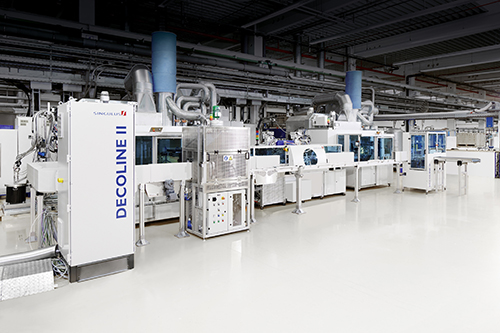 SINGULUS TECHNOLOGIES, Kahl am Main, Germany, has announced Spartek, Inc., Sparta, Wisconsin, has installed North America's first SINGULUS DECOLINE II.
The DECOLINE II is an environmentally friendly, high-volume, fully automated inline vacuum coating technology. It integrates the metallization in vacuum (sputtering), as well as all lacquering and pre-processing steps in one production run.
Spartek is a leader in the spirits closures and cosmetic packaging markets with capabilities including inline metallization and coating services, traditional vacuum metallizing, injection molding, assembly and post decoration services.
For more information, visit www.spartekinc.com.